WB6NYC HOMEPAGE
I used to have the call letters N2OWI but recently opted for a Vanity call

After some 20 years in New York City I have decided to "get the hell out of Dodge" and make
the nice quiet town of Sausalito my new "home town". I was the Emergency Coordinator for ARES, the Radio Officer for RACES and the SKYWARN Coordinator for New York City. I recently have taken on the position as Southern Marin Communications Leader for Marin RACES which falls under the juresdiction of the Marin Sheriffs Department Office of Emergency Services. So far it has been a very pleasant experience and have found all of the Fire and Police departments out here very helpfull and interested in Amateur Radio's role in disaster preparedness.
Here are some links to usefull information for emergency communications,Amateur Radio and Public Safety.

Amateur Radio Links


Mount Diablo Amateur Radio Club

Marin Amateur Radio Club

San Bruno Civil Defense Radio Club

The Condor Connection

SHARK Homepage-Spectrum Hogs Amateur Repeater Koodinating Kouncil

Packet Radio in San Francisco

Newsline-(Requires Real Audio)

San Francisco Amateur Radio Club

San Francisco ATV Information

ARRL Pacific Division

San Francisco Section of the Pacific Division

Marin County Amateur Radio Society
Disaster Preparedness Links
Marin County Emergency Services
StormWarn-receive weather bulletins automatically
Govenors Office of Emergency Services
Association of Bay Area Governments
Emergency Management Gold
National Weather Service-San Francisco
Hurricane Watch Net Homepage
Bay Area Disaster Links
FEMA
FireNet
California Flood Information
Firesafe Marin County
Emergency Digital Information Service Bulletins
Check out some very rare lightening in San Francisco
Some really great shots of lightening in San Francisco
Police and Fire Department Links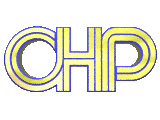 California Highway Patrol
California's Most Wanted
Marin County Sheriff's Department
Misc. Links
Earthquake information links
Frequency Links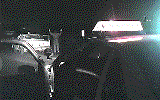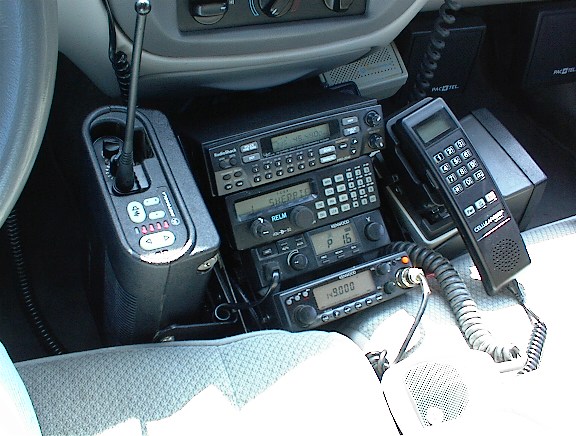 Here is my mobile radio set-up, it consists of a Yaesu FT-5200-dual bander,a Kenwood Commercial 440 Mhz radio, Motorola MT-500, a Radio Shack Pro-2046 that I use for PD and Press frequencies, a RELM MS-200 scanner and my latest addition a converta com for my Motorola SABER handheld.
<